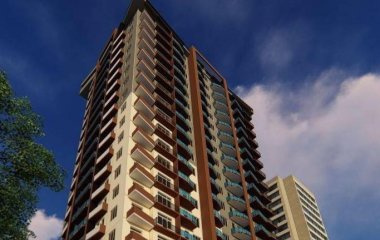 Project Description:
The complex is located in the central area of the city. It has quality networks, modern façade, wide choice of apartments, combination of comfort and innovations. Each apartment of the complex has the main entrance door, external doors and windows with double glass, passenger and service elevators, electricity, water and sewage pipes provided within the apartments. It is possible to choose apartments with the area between 34.8 and 94.6 square meters.
Infrastructure and Services
:
- Security
- Cleaning
-Video surveillance
- Green yard
- Parking area
Around the complex:
schools, kindergartens, banks, recreation centers, hospitals, shopping centers, etc.
Location
– Bagrationi Street
Number of floors
– 21
Status
– Finalized
Construction finalization date
– December 2018
Advance payment:
30%
Internal interest-free installment payment:
0%