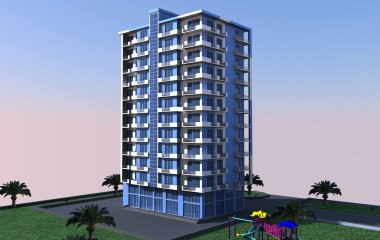 Project Description:
The complex is located in the new developing district of the city. The main priority of the company is to create comfortable living conditions for its customers. We meet their requirements and expectations to the maximum extent possible, create environment for convenient and peaceful living. This complex is ideal for a family or any individual looking for a cozy environment for living. The complex has 12 floors. It is possible to choose apartments with the least area of 42 square meters.
Infrastructure and Services:
- Security
- Cleaning
- Video surveillance
- Green yard
- Parking area
- Eco-friendly and clean environment
Around the complex:
schools, kindergartens, banks, recreation centers, hospitals, shopping centers, restaurants etc.
Location
– Bagrationi Street
Number
of floors – 12
Status –
Under construction
Construction finalization date
– December 2019
Advance payment:
30%
Internal interest-free installment payment:
0%