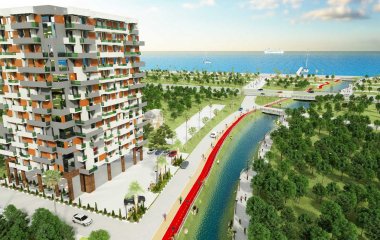 Project Description
: Star Palace is the first project of the company. The main direction of the company is construction and sale of apartments. The company is equipped with qualified staff and experienced managers. The complex is located in the most active and rapidly developing district of Batumi – the new boulevard. All apartments have the most beautiful sea, mountain and city views. The building is equipped with modern security systems. One passenger and one service elevator are installed in the building. Commercial premises are located on the first floor and residential apartments are located on 12 floors. The least area of apartments is 45.1 square meters.
Infrastructure and Services:
- Reception
- Bellboy
- Security
- Cleaning
- Video surveillance
- Rental service
- Improved and green yard
- The building is equipped with the fire safety system.
Around the complex:
New boulevard, entertaining and health centers, new and the largest casino in Georgia – "Eclipse", shopping centers, airport.
Location
– New boulevard
Number of floors
– 13
Status
– Under construction
Construction finalization date
– December 2019
Advance payment
: 30%
Internal interest-free installment payment:
0%